Making a reservation at Dear Jervois is easy and takes just a couple of minutes.
Welcome to Dear Jervois
Nestled in the heart of Herne Bay Auckland, Dear Jervois is a casual dining space that caters for all diets and preferences in a way that promotes health and well being.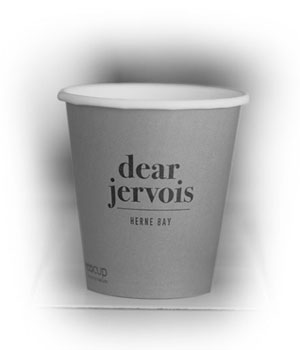 We take our fair-trade coffee very seriously with a natural approach to food being centred around organic wholefoods. We buy fresh local produce daily then transform it into delicious well-balanced dishes, smoothies and drinks. The DJ team are food obsessed perfectionists who love bringing every aspect of local and international elements to your plate.
We now accept all bookings (big and small) from Monday to Friday except on weekends. Our Opening hours are Monday to Friday 7am to 4pm and Weekends (Saturday and Sunday) 8am to 4pm.
Dear Jervois is also available to book exclusively (whenever possible) for events and functions.
To book or to begin planning your function or event get in touch with us online at hi@dearjervois.net or phone us on 09 376 7278.
We are open from 8am to 4pm on weekends and holidays. You'll find us at 234 Jervois Road, Herne Bay, Auckland, New Zealand.
Great cafe for brunch in Ponsonby with an extensive menu offering plenty of classics such as eggs benedict and also many vegetarian and gluten free options. Gets very busy on weekends and reservations are not accepted so expect a wait. Food was pretty good but also a tad bit expensive.
There was nothing I could fault about this cafe. The menu is amazing, offers a wide range and caters to different dietary needs. This place is always busy yet the staff are always cool and calm and always manage to find us a table. The food is amazing, full off flavour and I literally want to try everything on the menu. The poke bowl was so fresh and it was simple which allowed the flavours to speak for themselves and the mushrooms and potato Rosti was mouth watering, the lentils that come with it are sweet and it just makes all the flavours mesh well. The smoothies are awesome, a must try with your meal. You will not be disappointed when you come to dear Jervois.

Food is imaginative and delicious. Not just another cafe serving avo/eggs on toast. There is a creative flair to the meals that puts it a cut above the other cafes. I wouldn't have minded slightly bigger portions.

Gluten free options available.

The place was quite crowded and a bit noisy on the ground level. Fortunately, we were downstairs where it was a more quiet and secluded. Not sure if you can book, but if went back, we'd want to go downstairs.

Service is friendly and informative.

Definitely worth going out of your way to visit if you're not from around here.
Delicious vegan & vegetarian option's with attentive, friendly staff. Great atmosphere. Tacos had a delicious cashew aioli.
A local friend recommended us here for brunch at our last day in Auckland. It was popular so we waited a bit to be seated. The place has great ambience with warm, friendly and efficient staff. The food is nicely presented. We love their coffee and delicious fresh mushrooms and bacon. We spent NZ 83 dollars for 4 people.
I came here 3 times in 4 days during a stay in Auckland, that's how much I enjoyed the food and wanted to come back and try the rest. Overview of what I ate:

Avocado toast on rye - sub eggs for haloumi - loved the pot of olive oil on the side. The whipped feta was to die for.

Creamy mushrooms - add potato rosti. If you've got a big appetite this is the meal for you. It was so moreish and the rosti was cooked to perfection. It's a big meal so just be aware before ordering.

Vegan tacos - Mum and I shared these as an appetizer. They were a great mix of veggies and beans and the salsa on top created a really delicious balance to the whole thing. I was scared the refried beans might overpower the whole thing but they didn't at all.

Harissa lamb with seasonal roast vegetables - soooo many veggies, the artichoke purée on the side was heavenly and the lamb was cooked to perfection and plenty of it.

The staff are really helpful and patient with any requests and amendments to the menu. Great coffee too. 100% recommend this spot to anyone passing through Auckland
We got the deconstructed breakfast taco and the mushrooms on potato rosti stack (pictured) and they were delicious. The feta whip on the breakfast taco was devine and the mushroom stack had a nice, sweet taste to it. Also got 2 batch brews which were equally as good
Opening Times
| | | |
| --- | --- | --- |
| Weekdays | | 7am to 4pm |
| Saturday & Sunday | | 8am to 4pm |
Get in touch
09 376 7278
Sip, eat and socialize at Dear Jervois! We use local ingredients, made with love just for you.
Please use the form below to book your table. Note that we currently
do not accept weekend reservations.
Make a Reservation
For further questions, please call